Categories:
Meesho Learns To Dance | Class 4 | By Ayushi Rastogi | Live Now
Meesho_Hobbies
Meesho Administrator
Posts: 68
admin
Hey Dance Lovers,
Let's get you grooving with Class 4 of 'Meesho Learns To Dance'. It's an online dance class to learn different dancing styles by watching easy-to-follow tutorials. Train under the awesome artists, across a variety of styles for any skill level.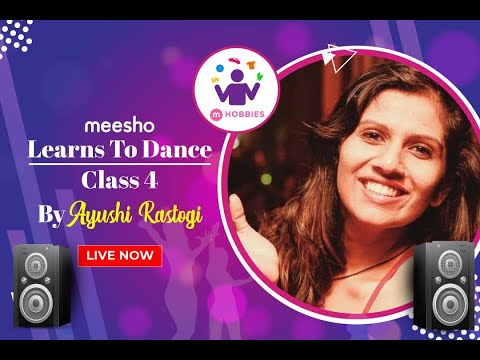 Choreographer for today is Ayushi Rastogi, she is a business graduate from IIM Lucknow and a literature lover. She will soon be joining Asian Paints in the field of sales and marketing. she always place philosophy over supply chain. In sanity people call me a poet, in vanity a dancer. I like to do justice to both. I believe life is like a chocolate, making it is always more fun that having it.
Happy Dancing